Visionary/Executive Officer
David Iadeluca, DC
Dr. David Iadeluca graduated from Life University in 1998 where he received his Doctorate in Chiropractic. His undergraduate program was completed at Pennsylvania State University where he received a B.S. in Microbiology with an emphasis on Molecular and Cell Biology.
Dr. Iadeluca practiced in Las Vegas, NV for three years before opening his own chiropractic center in November of 2001 in Erie, PA. He currently resides with his wife and four kids.
Chiropractor
Kevin Valasek, DC
Dr. Kevin Valasek, originally from Ford City, PA always had the desire to pursue a career in healthcare. After a positive experience as a chiropractic patient, he decided to become a chiropractor. Dr. Valasek attended Mercyhurst University and earned a bachelor's degree in Science and Biology. He then went on to receive his Doctorate of Chiropractic degree at Palmer College of Chiropractic in Port Orange, FL.
Chiropractor
Vincent Bayer, DC
Dr. Vincent Bayer was born and raised in Fairview, PA graduating from Fairview High School. Dr. Bayer attended Edinboro University with a Bachelors in Science & Biology in 1997. He then went on to receive his Doctor of Chiropractic Degree at Sherman College of Chiropractic in 2002.
He had a private practice in Erie for 15 years before joining the team at Iadeluca Chiropractic. He is excited to share the great benefits here with his current patients and cannot wait to expand and meet many more new patients!
Dr. Bayer is married and has 3 step children. In his free time, he enjoys spending time with his family, playing guitar, golf, and enjoys outdoor activities.
Dr. Ian West is originally from Byesville, Ohio. Received his bachelor's degree in athletic training from Muskingum University. He then went on to receive his Doctorate of Chiropractic from Palmer College of Chiropractic in Port Orange FL.
Dr. West joins us from Ashtabula, Ohio where he has been practicing for the last 2 years. He is excited to meet his new patients as well as many more new patients to come!
In his free time, he enjoys going to the beach, bowling, golfing, and spending time with his girlfriend and her son. It is likely to find Dr. West at the local bowling alley throughout the week bowling in leagues!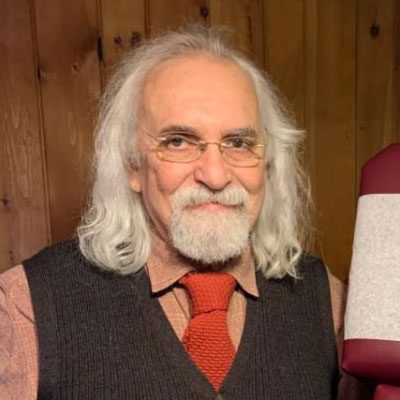 Advisor
Jack Vandervort, DC, DPhCS
Dr. Jack has retired after over 40 years in private practice at Family Chiropractic and sold his office to Iadeluca Chiropractic. He consults with the doctors at Iadeluca Chiropractic as an advisor, but is not available for appointments. He spends his time traveling and enjoying retirement with his wife Maureen.
District Manager
Brandon Peck
Practice Representative
Lucas